From simple straight designs to luxurious tubs, when it comes to picking a bath that meets your needs, the choice is endless. Let us help you select the perfect model with these on trend bath ideas for 2022.
Despite many of us preferring a quick shower, which fits busy lifestyles, the bath remains popular, offering many health benefits related to relaxation and mindfulness.
Of course, when it comes to picking out the perfect bath, we all have different needs. Multi-function option will suit best in a family bathroom, for example, whilst style and sophistication may be the goal for those looking to make a real design statement.
In this article, we've pulled together some of our best bath ideas for 2022, to help you complete your bathroom design.
This freestanding contemporary bath from Atti Bathrooms is the perfect example of modern bathroom design. With a simple rounded-shape, practical design for comfortable bathing, this stunning bath is as tough as it is beautiful, with a high quality acrylic construction which makes it highly resistant to stains and scratches. The Ursula freestanding bath comes with a tap ledge, which makes it possible to mount taps on along the edge of the bath. This baths comes with many practical features and is sure to fit in perfectly with any modern decor.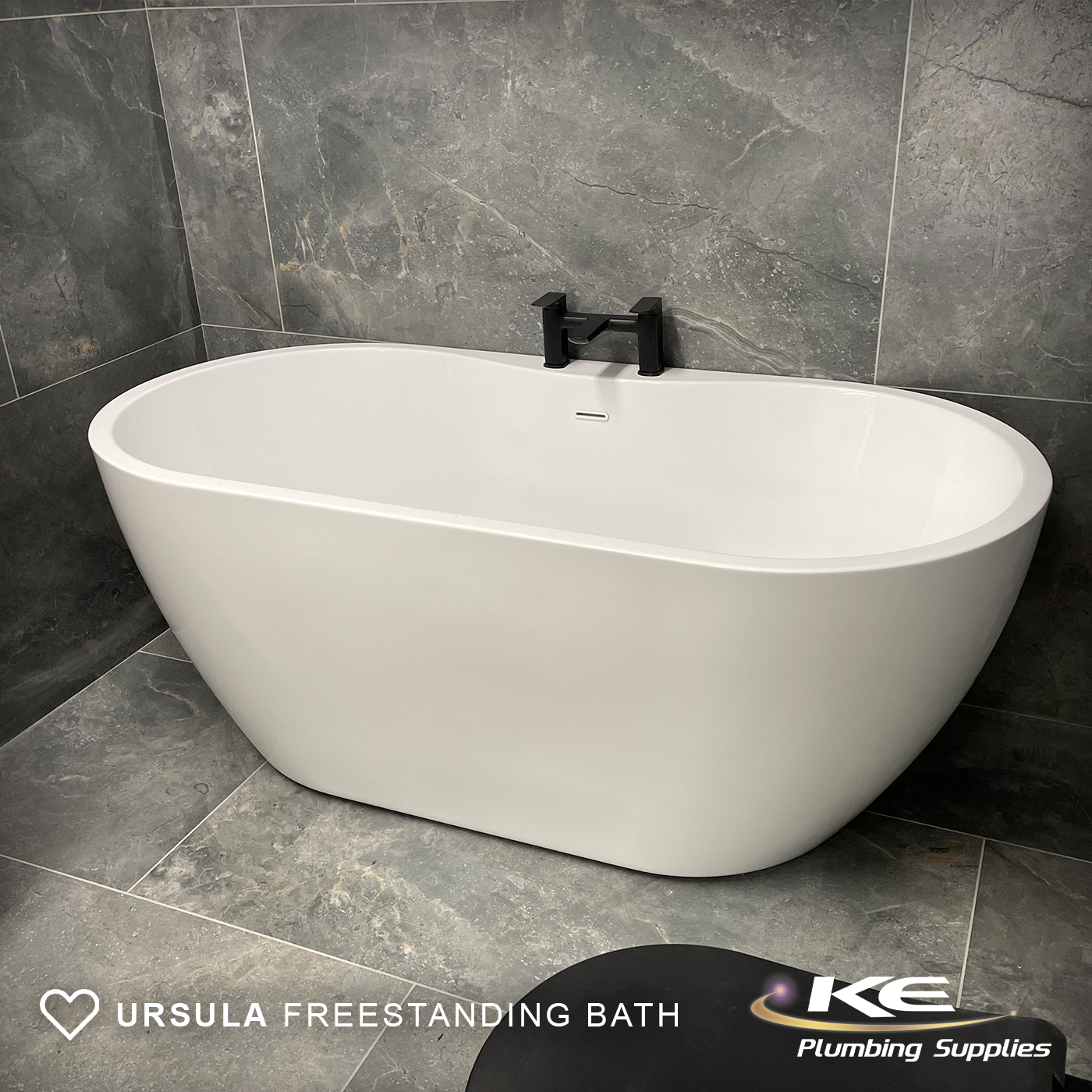 If you're looking to complement a traditional décor, the Orla Bath from Atti Bathrooms is the perfect choice.
Featuring a clean white exterior, this bath combines aspects of both traditional and contemporary design. The curvaceous shape creates an elegant silhouette, whilst the twin skinned design, reinforced with fibreglass, gives it a strength as well as design. With a built-in waste and overflow, all you'll need to do is find the perfect tap to accompany it. As taps can't be deck mounted, we'd highly recommend a freestanding or wall hung design.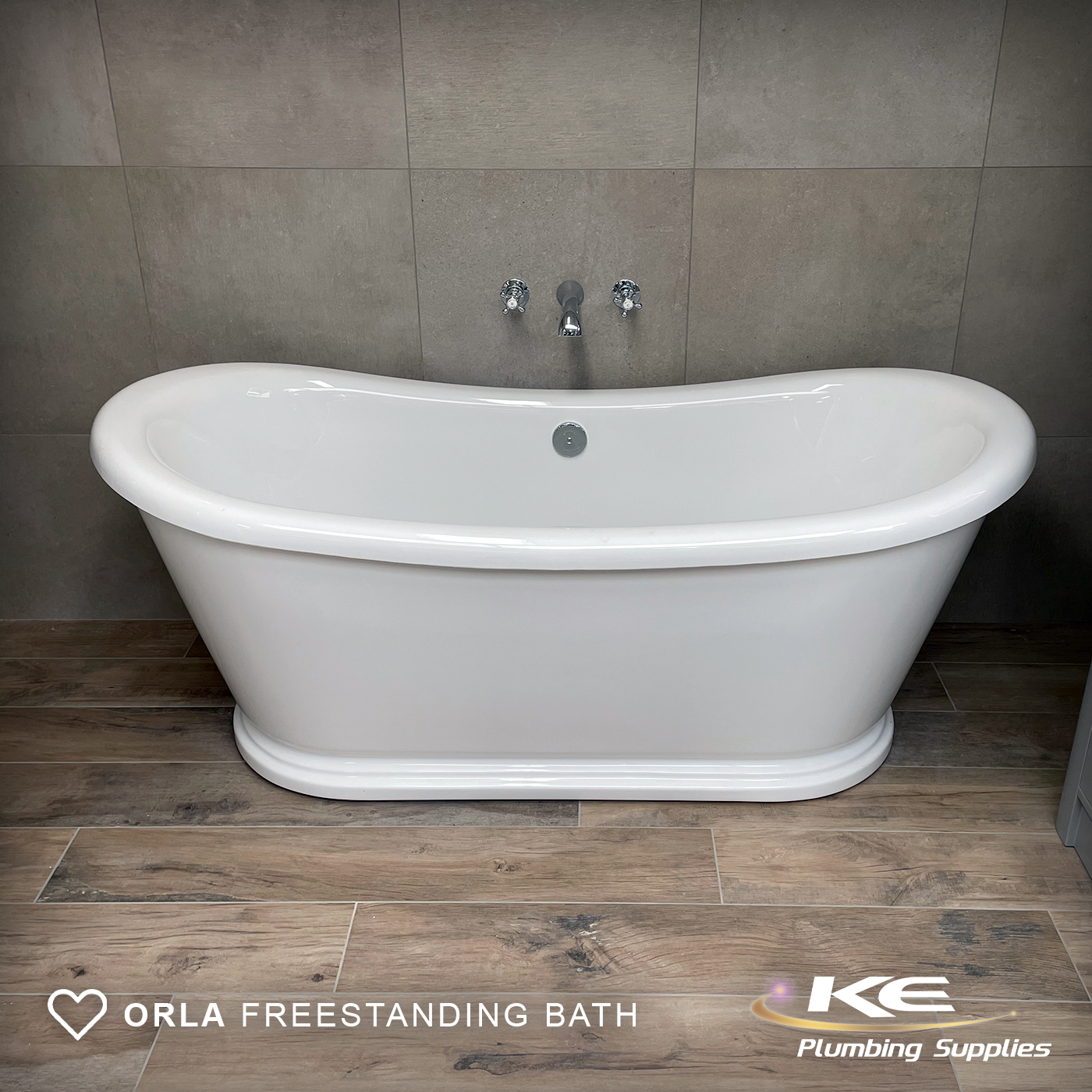 If you really love the idea of a designer freestanding bath but don't quite have the room for it, we've come up with the perfect compromise. The Alannah Bath is a back to wall design, meaning it sits alongside your wall, just like a straight bath, yet comes complete with all the sleek lines and appearance of a freestanding tub. Complete with a high quality acrylic construction and rounded edges for comfortable bathing, you can now enjoy designer style even in a small bathroom. The Alannah looks great with one of our quality wall mounted or floor mounted free standing bathroom taps.
Laura Black Freestanding Bath
Contemporary, elegant and undeniably eye-catching, the Laura is an attractive addition to any bathroom interior. Made from the highest standard materials, this bath is made to withstand the test of time. This stunning bath is a timeless choice that cannot be rivalled. Laura in matte black is contemporary and striking; undeniably on trend, we love how powerful and sophisticated this looks in the bathroom. Make a statement and step out of your comfort zone with this impressive, feature bath that boasts a chic and modern design. 
Ursula Copper Effect Freestanding Bath
For a show stopping centrepiece that'll wow your friends and family, look no further than this Copper Effect freestanding bath from Atti Bathrooms, exclusive to KE Plumbing Supplies.
This bath is part of our custom coated collection with a bespoke sprayed finish. Available in 3 different sizes, you're sure to find the bath to best suit your space. This finish is also available on the entire range of Atti Freestanding Baths. If you'd like to enquire about our custom coated option of freestanding baths, contact a member of our showroom today.
More bathroom ideas for 2022
If you're searching for bathroom ideas and inspiration, KE Plumbing supplies is here to guide you. In our showroom, you'll discover everything you'll need to make the right choice for your bathroom. From freestanding bath ideas to saving space with shower baths, we're here to help and provide the perfect inspiration.
Need a bit of advice? Our helpful showroom team are on standby, ready to guide you through your new bathroom project.